Your Optometrists in Winnipeg, MB
Armstrong & Small Eye Care Centre
What do your eyes say about you?
Visit our Winnipeg Eye Doctors To Learn More
Our eye care center mission is to provide compassionate eye care in Winnipeg, MB by a dedicated team of professionals using the latest technical and medical equipment. This enables our patients to make better-informed decisions and allows service of the highest quality.
Most people think about colour or maybe emotions or even expressions. But what if we told you that your eyes could tell us that you have Diabetes? Or Hypertension? Or even Cancer? What if we told you that eye diseases like Glaucoma could lead to blindness without a single symptom until it was too late?
At Armstrong & Small Eye Care Centre our Winnipeg optometrists have been telling people what their eyes say about them for nearly 100 years. That's a lot of eyes and a lot of experience. Advanced equipment, advanced knowledge, and doctors that actually listen.
In the video to the right, Dr. Luke Small talks about one of his specialities and passions – children's eye care.
Eyewear Brand
of the Month
State –
State Optical Co. is a first-of-its-kind brand of luxury American eyewear proudly being manufactured in Chicago, USA. As such we celebrate the quality, character, and individual style that make our handcrafted frames – like the people who wear them – so genuinely authentic, appealing, inspiring and original."
Featured New Product: Biofinity Energys
Created for all-day wear, Biofinity Energys helps people's eyes better adapt to seamlessly & continuously shift focus between digital devices & offline activities. Watch this short video to learn more.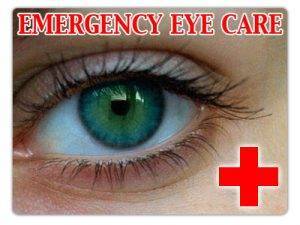 Armstrong and Small Eye Care Center offers emergency services that require immediate and urgent eye care. Whether you're suffering from the annoying symptoms of dry eyes or experiencing discomfort from contact with a foreign substance, we're here to help bring relief, and we're experienced with a range of solutions for any condition. Our eye doctors understand ocular emergencies can arise at any time. Please call our office at: 204-786-8991 for further instructions. Use your best judgment on urgency, if you feel your need to find the nearest emergency room.
Great Eyewear & Eye Exams in Downtown Winnipeg, Manitoba
Our team of eye doctors in Downtown Winnipeg, MB specializes in eye exams for all ages, starting from pediatric eye exams for toddlers and pre-schoolers, to comprehensive eye exams for detecting eye conditions like glaucoma, cataracts and macular degeneration. We have nearly 100 years of experience in eye care and eye exams in Winnipeg, MB.
From our office in Winnipeg, Armstrong & Small Eye Care Center serves patients from all over the province of Manitoba including Downtown West, Wolseley, River Heights, Saint James and West End – schedule an appointment today. If you have a moment, please give us your feedback about our site and your experiences with our Winnipeg eye doctors.